Contract Sales Professionals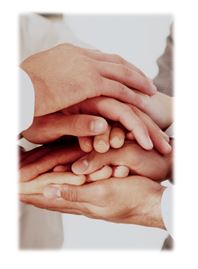 Many companies like yours have highly paid field sales professionals calling on high potential accounts.
You also have many secondary accounts with significant potential that these highly paid field sales professionals cannot get to frequently enough to effectively drive sales. Perhaps they are beyond major metropolitan areas or require your reps to get on a plane just to conduct a sales call. This is where SMTD's Contract Sales Professionals can help you accelerate sales.
Our CSPs, whether field-based or inside sales, serve many functions including selling to those secondary/tertiary accounts, generating leads for your existing field teams, and profiling accounts in anticipation of a new product launch. SMTD can help you to accelerate sales without breaking your budget.
Here are just a handful of activities our field and office-based CSPs can do for you to create a force multiplier:
Branded and non-branded messaging

Field sales visits

or via telephone/video stream

Sampling

Provide administrative/sales support to FTE sales team for high-decile accounts

Direct sales accountability for lower-decile accounts

Account profiling prior to product launch

Event recruiting & market research execution

Vacant territory management
Our CSPs go through significant training so they know your products as well as you do:
Rigorous training and testing

Robust role-plays to demonstrate product knowledge, professional salesmanship, and ability to successfully address FAQs and objections

Specific

coaching to maintain and improve

skills, behaviors, and performance
SMTD's Contract Sale Professionals are the accelerators you need to drive more sales with more customers.