Sales Acceleration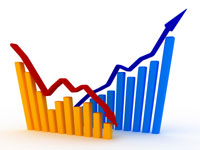 Regardless of the size of your company, you cannot stay in business without sales acceleration…for long, anyway. Sales acceleration is maximized when your sales, marketing, and support teams are clearly aligned to your customers' needs, and you deliver on those needs.
Have you identified your customers' needs?
What are your core competencies?
Is marketing identifying and delivering the right programs to exceed customer expectations?
Are sales expectations clearly defined and communicated to the sales organization?
Is your sales team aligned for maximum sales growth? How can you be sure?
Are your reps being measured on the appropriate results and behaviors?
Are performance reviews driving the behaviors to exceed expectations?
Do your sales managers know how to coach the most effective behaviors that drive sales acceleration?
What is the feedback loop between sales, marketing, and the support teams?